Jennifer George Flute Repair
Please find below details of the main repair categories I offer here in my south Manchester workshop:
Guide Price List
Type
Details

Price

Check Over & Adjust
make it play

from £20

Service
clean, oil, adjust;
pins pulled (as needed);
shims, felts, corks (as needed);
headjoint cork (as needed);
footjoint & headjoint fitted;
bodywork cleaned

student flute from £90
professional flute from £150

(additional items)
pads replaced (as needed)
dents removed
repair damaged keywork etc
heavy tarnish removed


priced individually

Overhaul
as above
all pads replaced


from £600

other
Jennifer George custom Silver Low B Extensions for C foot flutes
& Low Bb Extensions for B foot flutes

from £100
About
Jennifer George is a flute repair specialist and professional flautist. She has been repairing flutes for over 20 years. Since 2013 she has been apprentice to flute maker Willy Simmons.



JKG Silver Low B Extensions for C foot flutes from £100
Contact
I am based in Manchester, UK. Send me an email with your query and I'll get back to you to arrange an appointment: jgflutes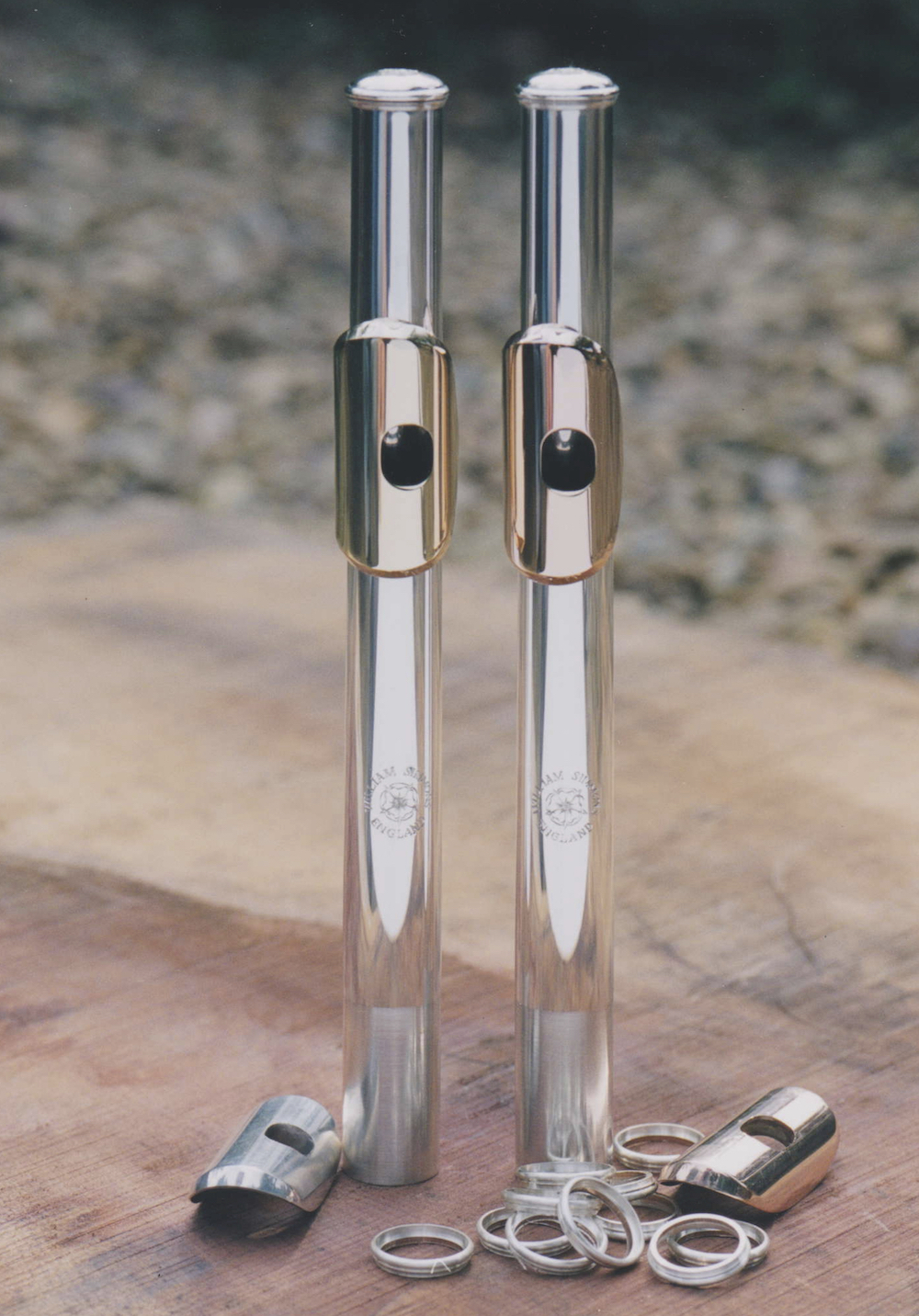 Simmons headjoints from £1200